The
Ultimate Guide
to Google Shopping for Brands & Manufacturers
AT A GLANCE
Topic:The Ultimate Guide to Google Shopping
Speakers:Martin Ender, DataFeedWatch & Michelle Roberts, FINCH
Date:May 14, 2020, 10AM MST
Length:45 mins
Audience:Brands and manufacturers who want to expand, improve, or just challenge their Google Shopping Strategy
DETAILS
For brands and manufacturers, digital sales channels are now more important than ever. Due to the current restrictions, brick-and-mortar retail is suffering greatly. To reach your target group you have to utilize digital channels. Google is offering effective ways to address customers who are already interested in buying - Google Shopping, in particular, becomes more relevant for brands and manufacturers every year.
Hence, in our webinar we will talk about the most important strategies, tips, and tricks for Google Shopping.
Michelle Roberts from Finch and Martin Ender from DataFeedWatch will answer the following questions:
What makes my Google Shopping campaigns profitable?
Is Google Smart Shopping a good solution for optimizing your campaigns?
How should your Google Shopping campaigns be structured?
What is important in terms of reporting?
What KPIs should I look at to evaluate the success of my campaigns?
How important is my feed?
How can I optimize my feed?
OUR SPEAKERS
Michelle has driven client success for the last decade of her career. She came to Finch because of the enthusiastic, motivating leadership and company culture. Starting as a Director, Michelle became the VP of Client Success after growing her team. She excels in developing key revenue growth strategies for enterprise clients, oftentimes doubling (or tripling) their business. Outside of the office, she enjoys long distance running and driving Subaru factory rally cars at top speed.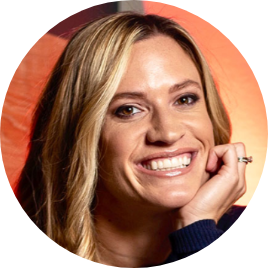 Martin Ender, VP Sales & Country Manager DACH at DataFeedWatch, has years of experience as an ex-Googler in the field of data feed creation - and optimization. Together with DataFeedWatch, he helps global retailers and agencies to increase e-commerce performance on over 1000 shopping channels and marketplaces. He also regularly leads various webinars and workshops on data feed optimization and feed marketing automation together with Google and other partners.
ABOUT
FINCH
With our marketing technology platform, we are specialized in particular on the challenges of brands and manufacturers in eCommerce. Our software consists of three main elements: (1) campaign management and optimization for search, shopping and display, (2) cross-channel insights reporting and (3) collaboration and workflow management. In addition to software performance, Finch also provides strategic consulting. A Customer Success Manager accompanies you through all steps, and works with you to set goals, derive a strategy and evaluate the success of your measures.
ABOUT
DATAFEEDWATCH
Since 2012, DataFeedWatch has enabled retailers and agencies to optimize product data feeds for Google Shopping and 1,000 other shopping channels in 50 countries. With the improved feed quality, the performance of your campaigns on these channels can be significantly increased. In addition, DataFeedWatch greatly simplifies the complexity of feed management: for example, the performance of each product is easily visible on every channel. Poorly performing products can be removed with a single click to increase overall campaign ROI.